I would rather have no beans a day, and no beans for a day
---
As the saying goes, "I would rather have no meat for a day, and there is no bean for a day." This shows the important position of beans in people's daily diet. Chinese residents' dietary pagoda recommends adults to eat 30-50g of soybeans or be soy products that are equivalent to them every day. In the past, my family often used soybean or soybean products as a dish, but I did not have every day. It mainly knew that its nutritional value and health efficacy did not know enough, so I will get to know the soybeans with you here.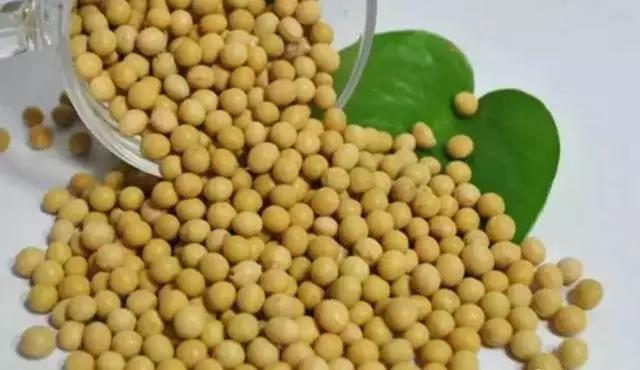 Beans include soybean and miscellaneous beans (such as broad beans, peas, red beans, mung beans, etc.). And soybeans, green beans, black beans, brown beans, double -colored beans, and fresh edama beans are different transformations or varieties of soybeans. And soy products, such as soy milk, dried tofu, tofu, bamboo, grilled bran, hair tofu, tofu milk, etc., refer to semi -finished foods made of soybeans as raw materials for fermentation or non -fermented. Soy and its products are rich in high -quality protein, unsaturated fatty acids, carbohydrates, calcium and other minerals and B vitamins. They are nutritious foods.
In addition, soybeans also contain soybean peptide, hyporepeptide, soybean hypotonal, soybean phospholipids, soybean isoflavones, soybean isoflavones, soy saponins, plant sterols, and soybean fiber. Functional foods were developed in human health care.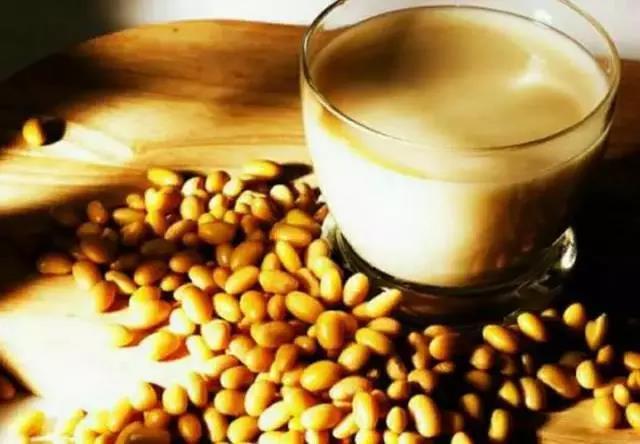 [1] Soy food is rich in high -quality protein, calcium and vitamins, which can promote physical development
The protein per 100g of soybeans is about 34-40g of protein.
[2] It is a high -quality and complete protein that is easy to digest and absorb the human body. Among them, sufficient lysine can also complement the cereal protein. With protein content as a reference, 40g of soybeans are equivalent to 200g of tofu, 80g of tofu, 30g of bamboo, 700g of tofu brain and 800g of soy milk. Soy and its products are important sources of high-quality protein in the human body. The calcium content in soybeans is as high as 191-224mg (135mg of fresh edamame beans), and the vitamins of phosphorus, iron, and B are several times the grain [2]. During some bean products processing, because of the addition of calcium -rich salt or cooked plaster as a coagulant, it is suppressed and concentrated, which greatly improves the calcium content, especially among thousands of beans, dried beans, and vegetarian chicken. The calcium content is Far more than dried soybeans and fresh hair beans
In addition, B1, B2, tobaccoic acid and other B vitamins, such as B1, B2, and tobaccoic acid, and phosphorus and iron are far beyond cereals. After the bean products are fermented, the protein is partially decomposed, which is more likely to be digested and absorbed by the human body. During the fermentation process, due to the synthesis of microorganisms, the vitamin B2 content will increase. After the soybean is made of bean sprouts, in addition to retaining other nutrients, its vitamin C content is also greatly improved. Therefore, bean sprouts are also a good source of vitamin C.
Due to its sufficient nutrition, soybeans have become an indispensable food on the table of national dining tables, and it is also a good source of nutrients required for children's height and weight growth.
Soy foods are rich in soybean phospholipids and lip acid, which can promote brain development and improve memory phospholipids as the main component of cell membranes. It can promote the growth and development of the brain nervous system and brain accumulation, and promote the development of tires and infant brain. In addition, phospholipids can also improve the vitality of the brain, improve memory and brain efficiency, and promote the learning ability of children's learning ability in school age to account for 50%of total fatty acids. The prostaglandin D2 involves functions such as sleep, heat -fusion and pain reactions, which has a vital impact on the baby's brain development.
Pregnant moms, breasts, and children in the brain development are very beneficial for the baby's brain development. However, it should be noted that soybeans contain high protein. Before 1 year old, baby should be cautious to prevent allergic reactions caused by unexplained or high protein. Children after 1 year old can try to add soy products such as tofu as a complementary food. School -age children should take soybeans and products appropriately every day. On the one hand, they can supplement their children's physical development nutrition and promote height and weight growth. On the other hand, it can help improve children's learning efficiency and learning ability.
Soybean is a dining table for middle -aged and senior people and three highs.
Although soybean fat content is 15%-20%, 85%are unsaturated fatty acids, and 50%are essential fatty acids-linoleic acid. The metabolic product of linoleic acid peanlie acid participating in cholesterol metabolism can prevent Cholesterol and saturated fatty acids deposit in the artery cause cardiovascular disease.
Soy soybean also contains plant sterol. Competition with cholesterol in the small intestine of the human body can reduce the absorption of cholesterol. Studies have shown that plant steroids also have blood lipids, prevent and treat coronary atherosclerosis, prevent thrombosis, treat ulcerative skin skin, Disease, anti -inflammatory and other functions.
In addition, soybeans are rich in dietary fiber. Every 100g of soybeans, carbohydrates are about 33-35g, nearly half of which are insoluble dietary fiber, and fresh beans also contain more soluble dietary fiber such as soybean hypotonia. Studies have shown that adding large bean fiber to diet can significantly reduce triglycerides in cholesterol and serum, and with fruits, vegetables, beans, and whole valley as a source of dietary fiber sources, it has Significance!
Given that soybeans have a positive health effect on reducing cholesterol, lowering blood lipids, and preventing diabetes, so patients with cardiovascular disease, three senior people, obese people, and middle -aged and elderly people should increase the proportion of soybeans and their products in daily diet. Essence